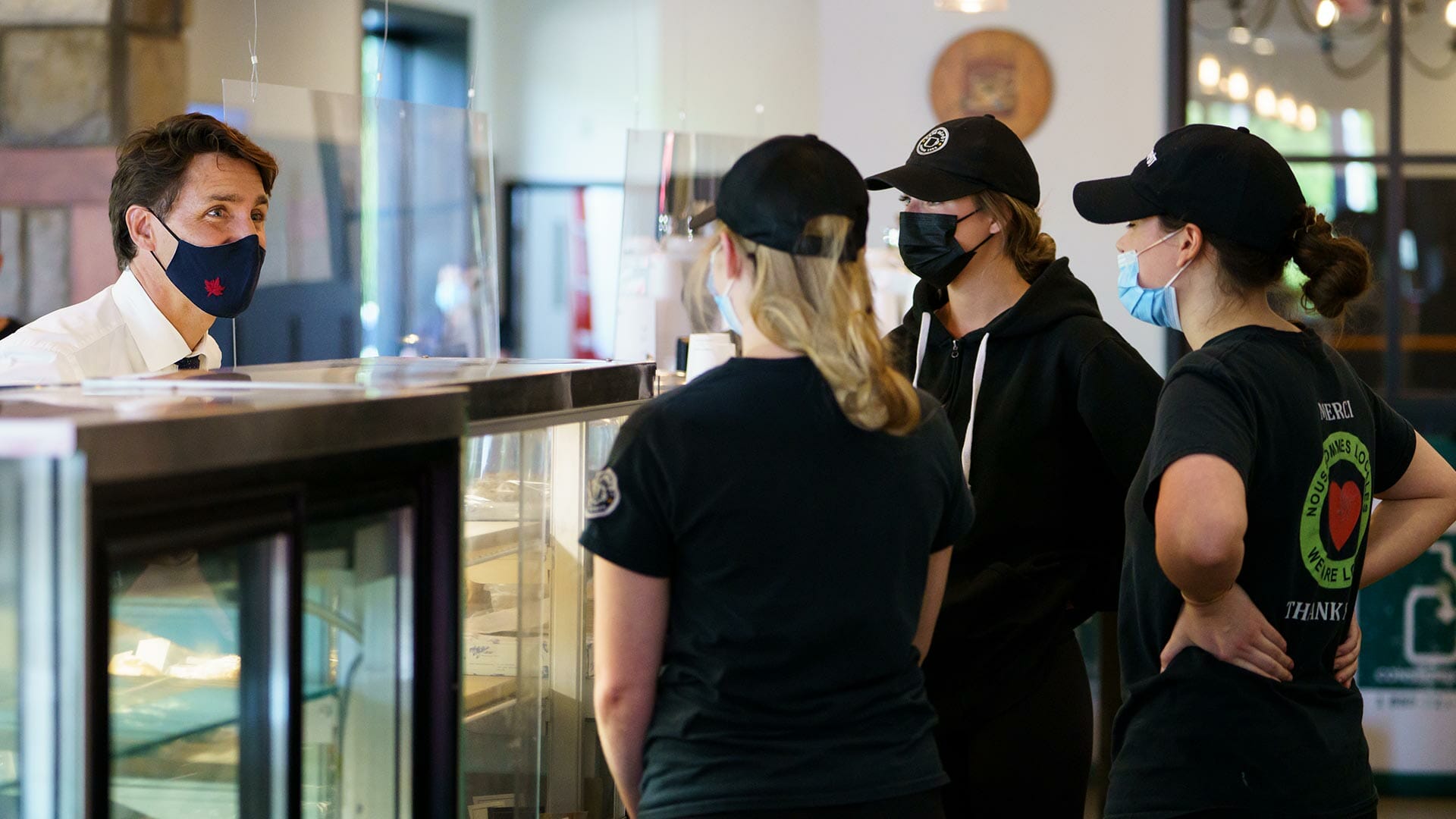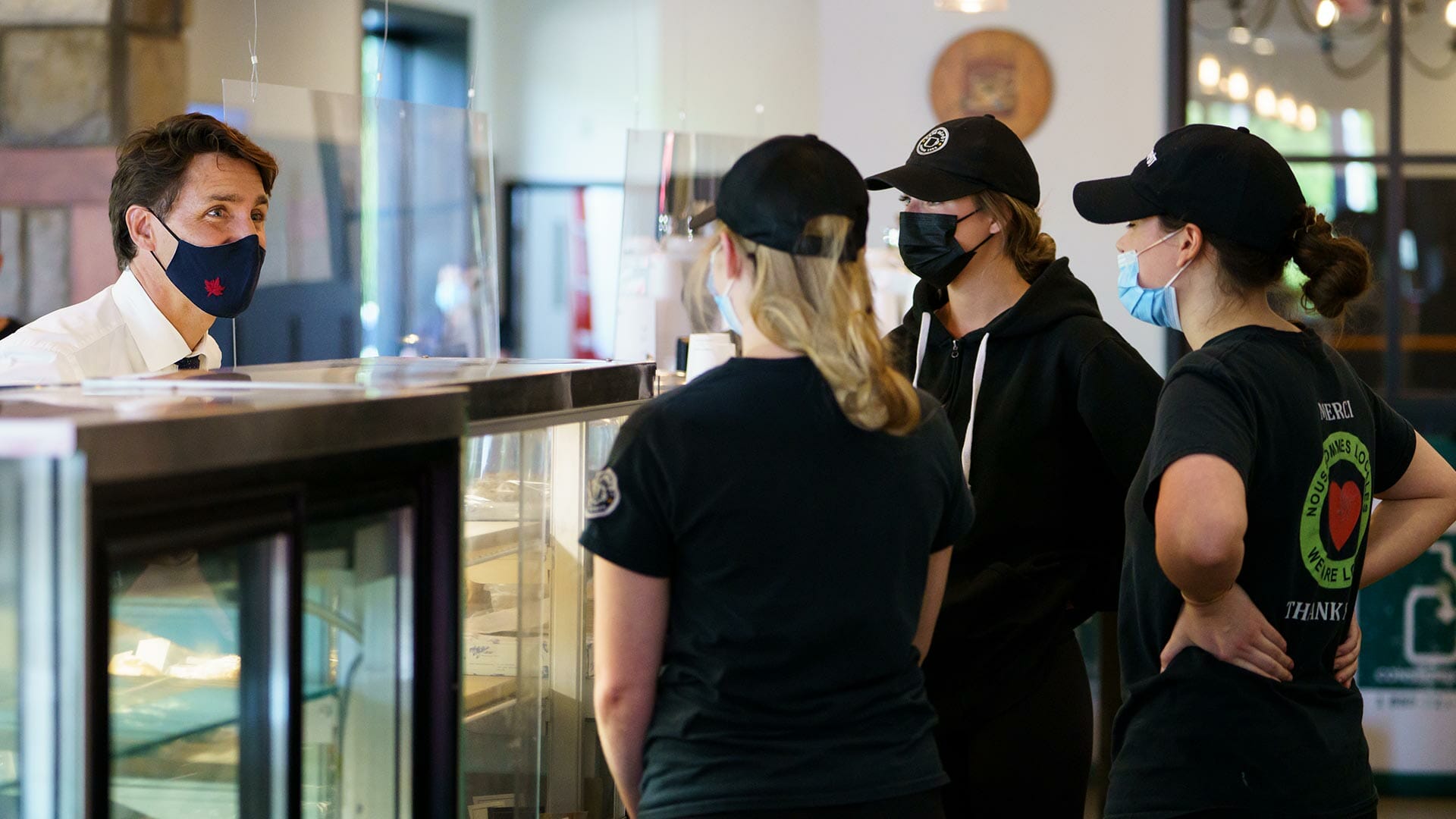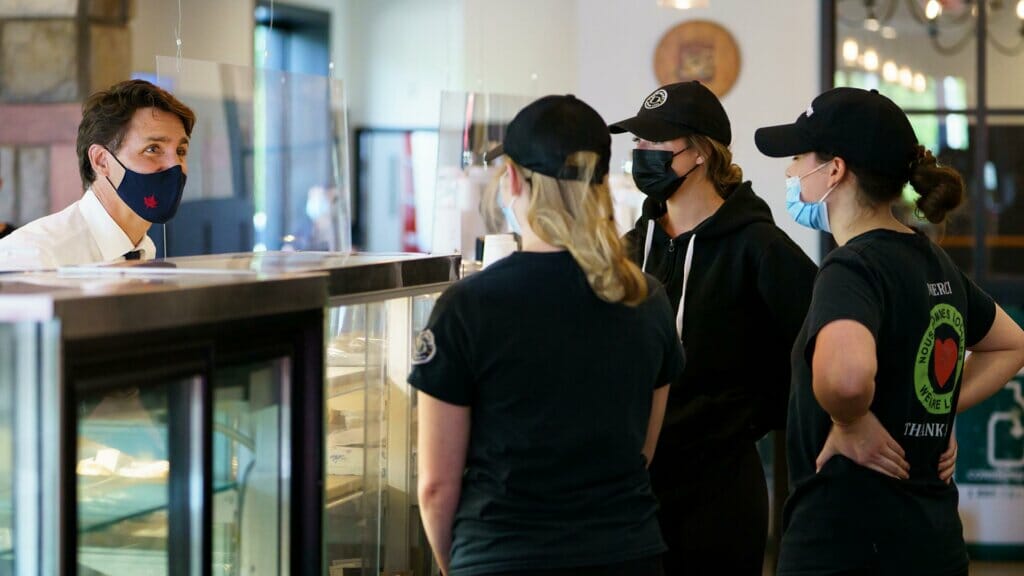 Support for Hard-Hit Businesses
From day one of the pandemic, the Liberal government has stepped up for Canada's small businesses and hardest-hit sectors, bringing about support programs such as the Canada Emergency Wage Subsidy and the Canada Emergency Rent Subsidy.
We've stepped-up together to help them keep their lights on, employees on the payroll, and communities safe – and we're going to continue to support them for as long as it takes.
If re-elected, a Liberal government will:
Extend the Canada Recovery Hiring Program to March 31, 2022;
Provide Canada's hard-hit tourism industry with temporary wage and rent support of up to 75% of their expenses;
Launch the Arts and Culture Recovery Program, which will match ticket sales for performing arts, live theatres, and other cultural venues to compensate for reduced capacity;
Extend COVID-related insurance coverage for media production stoppages to support 150,000 Canadian jobs; and
Implement a transitional support program to help bridge workers from the creative industry who continue to be impacted by the pandemic.
Let's keep moving forward—for everyone. Will you support Justin Trudeau and the Liberal plan to help small businesses?
Information on Contributions
Tax Credits
All Canadians with taxable income receive generous tax credits when they donate to the Liberal Party of Canada. The size of your reduction in taxes payable depends on the sum of all your political contributions.
If you have already made a contribution this year, please use the table below to calculate your cumulative tax credit.
Donations between 0 and $400: give you a 75 per cent refund
Donations between $400 and $750: give you $300 plus 50 per cent of any amount over $400
Donations over $750: give you $475 plus 33⅓ per cent of any amount over $750 up to a maximum of $650 per year
Limits on Contributions
Only Canadian citizens or permanent residents may make political contributions, in each of the following amounts:
No more than $1,650 in any calendar year to each registered political party
No more than $1,650 in total in any calendar year to the combined entities of each registered political party (Electoral District Associations, Nomination Contestants and Candidate campaigns)
No more than $1,650 in total between all registered leadership contestants in a particular leadership contest.
Learn More
Your support helps build a better Canada. Have more questions about donating to the Liberal Party of Canada? Visit our information page about how you can contribute and support our progress for Canadians.
For more information about tax credits please visit the Canada Revenue Agency website and for more information about contribution limits, please visit Elections Canada.